Introducing Dr. Weil--
Botanist, Researcher
Doctor, Author and Pioneer
in Complementary Medicine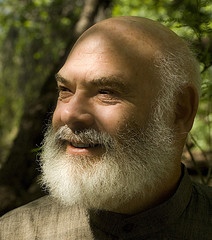 You've heard of Dr. Weil already, probably. He fascinates me, so I've been reading up on his philosophy and achievements. Here's a brief summary:
Andrew Weil was born in Bullhead City, Arizona in 1942; he went on to graduate from Harvard University medical school, majoring in botany. He then received his M.D. from Harvard. He completed his medical internship at Mt. Zion Hospital in San Francisco, then worked for a year with the National Institute of Mental Health. Traveling through South America from 1971-1974, he developed a strong interest in how the mind works. He published his first book, The Natural Mind, in 1972.
His early books explored interactions of drugs and foods with the mind's consciousness. Later, his interest expanded to encompass healthy lifestyles and health care in general. When Dr. Weil entered his 60s, he became quite interested in the health concerns of people as they age.
Healthy Aging
His focus and his book share the same title...
....Healthy Aging, which emphasizes that aging cannot be reversed, but can be accompanied by good health,
"serenity, wisdom, and its own kind of power and grace."
Additional books authored or co-authored by Andrew Weil include:
Spontaneous Healing
From Chocolate to Morphine
The Natural Mind
8 weeks to Optimum Health
Natural Health, Natural Medicine
The Complete 'Ask Dr. Weil'
Eating Well for Optimum Health
As the titles above reveal, this conventionally trained physician learned the power and efficacy of natural means toward good health.
That's what impresses me the most: here is a Harvard M.D. who approves--even advocates--the use of complementary medicine. The way he puts it is patients do best utilizing both mainstream and alternative medicine.
(That's a great definition of 'complementary medicine.')
For the most part, Dr. Weil says, mainstream medicine is often well-suited to crisis intervention, while alternative medicine is best for prevention and health maintenance.
Articles on research findings in alternative health are listed on the Research and News page. For a short cut, follow this link.
Food as Medicine
Can what you eat fight inflammation? Dr. Weil says YES! In fact, he has a diet called the "Anti-Inflammatory Diet" just for that purpose, and has designed the Anti-Inflammatory Food Pyramid...
...which has a base of fresh or frozen fruits, raw or cooked vegetables, a layer of whole and cracked grains, pasta, beans and legumes; some healthy fats (did you know there's such a thing?), fish and seafood, whole soy foods, cooked Asian mushrooms, and so forth. It even has a tiny portion at the top of my favorite: plain dark chocolate! Hurrah
If you're a visual learner, click on photo link just above to go directly to that page on Dr. Weil's site.
Alternative Health Coaching
And for questions you don't have today, but may have tomorrow or next week, there's a new daily blog by Andrew Weil to answer questions on such topics as:
Stress-relief
How to get the most out of vitamins and supplements
Guidelines for green living
The most effective exercisess
Why a blog, you ask?
"The blog format has become popular today with good reason: Lives are busy, time is compressed, and people want good information delivered succinctly. the daily installments can be read in less than two minutes, yet can truly change lives for the better."
--Andrew Weil
So, here's the link!
Healthy Alternative Solutions for You
Dr. Weil continues to work--currently as Director of the Program in Integrative Medicine, University of Arizona. In his spare time (What spare time?) he edits the journal Integrative Medicine. He also has a general practice in his home town of Tucson, Arizona....where he grows his own food in a large organic garden!
I hope you've enjoyed this brief biography and additional information as much as I've enjoyed doing the research...
...now, if you'll excuse me, I'm off to read Dr. Weil's blog for today!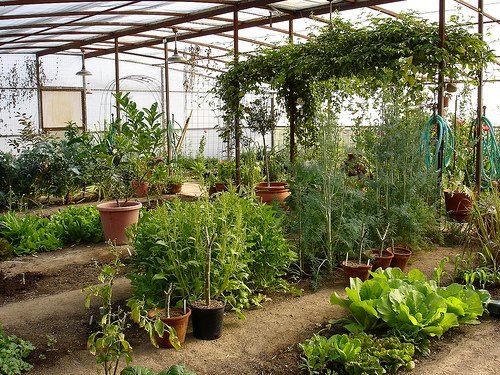 This way to our Healthy Aging page~
Or, head on over to Home Page for Healthy Alternative Solutions.